■Model:SJ-SFD
■Features:
1. The connection adopts the button type installation mode, which is convenient for the construction site operation.
2. The lamp plug is equipped with respirator, which makes the lamp breathable, dry, no fogging and better heat dissipation.
3. The protection grade is IP65; the lamps are waterproof, dustproof and anticorrosive.
4. The light is even, soft and glare free.
5. Installation methods: ceiling, ceiling and other installation methods.
■Details
Product characteristics: no stroboscopic
Protection grade: IP65
Installation method: hoisting and bracket installation
■Product picture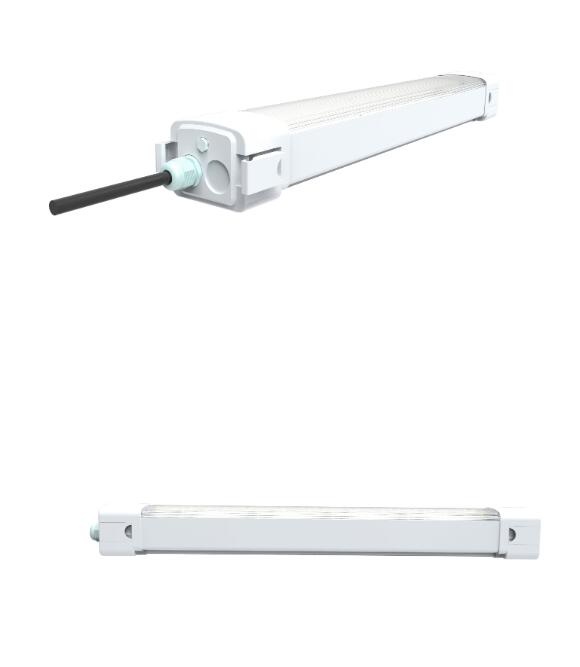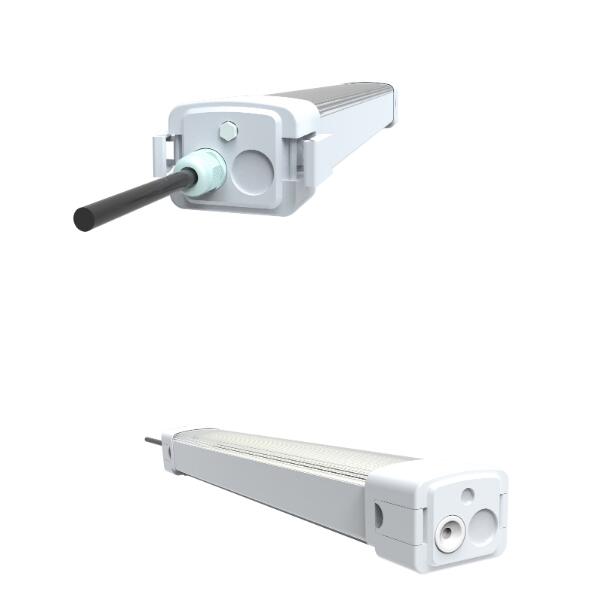 ■Specifications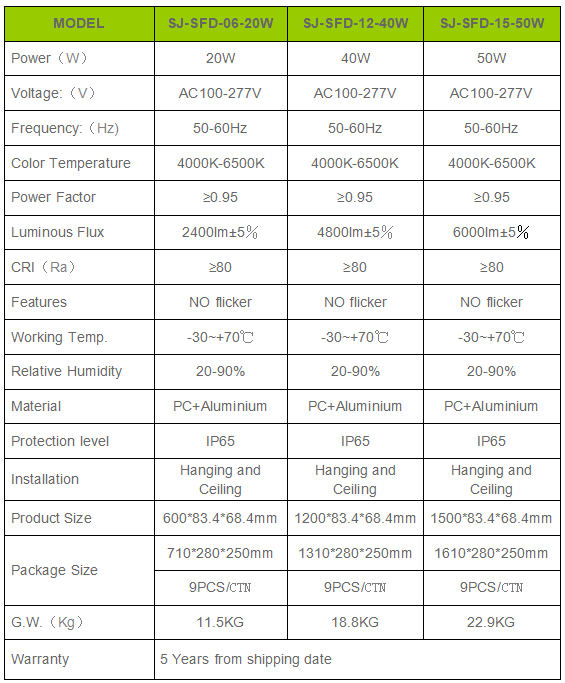 ■Application site
It is suitable for lighting in workshops, warehouses, tunnels, toll stations, supermarkets, mining and other fields.